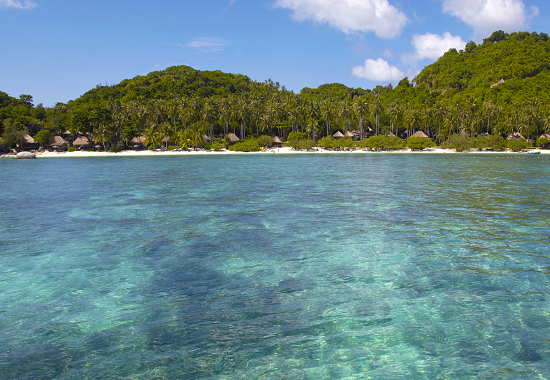 The award-winning Conde Nast Johansens- Best Beach Resort, is proud to announce the appointment of new Vice President of Operations and new Resort Ambassador.
"We are pleased to welcome Mr. Supakit and Ms. Ei Ei to our team" says Jom Salakshana, Managing Director of The Haad Tien Beach Resort. "With their extensive experience in the hospitality industry and strong focus on luxury hospitality and high standard services, they will be valuable assets to The Haad Tien Beach Resort to achieve our vision goal to be one of Top five luxury resort in Koh Tao."
Khun Supakit brings with him over 12 years of hospitality management experience at nearly all levels and especially with the opening phrase of the hotels and resorts such as "The Library Koh Samui, Alila Cha-am, Paresa Phuket and Centara Grand Beach Resort Phuket". His previous experience at BHMAsia (company managed X2 Hotels and Resorts) was a Group Operations Director.
He has extensive experience from Sales & Marketing, Revenue Management, and Room Division to managing the overall Hotel Operations and will have overall responsibility for delivering ultimate guest satisfaction.
In his new role as a VP Operations, Khun Supakit is responsible for the day-to-day management of delivering guests satisfaction and revenue management strategies to ensure the continuing growth and successes of The Haad Tien Beach Resort.
The resort's new Haad Tien Ambassador, Ms. Ei Ei will represent Haad Tiens identity and will work closely with various departments within the resort.
Ms. Ei Ei has over 10 years of hospitality experience from Hotel de Congres at festivals in Cannes, Private Chalet at Megeve, and Hotel Villa Lara in Bayeu.. Her extensive knowledge will ensure the highest service standards are maintained.
Haad Tien Beach Resort is an all-villa style resort located on the 380m secluded beach, set in a stunning backdrop of beachfront panoramas, featuring a remarkable natural bay. All villas are designed to feel 'in touch with nature', constructed with natural materials, and individually positioned to open out to the bay. Key features of the resort include the 'Reef' Dive Centre, InSea beach bar & grill, Capri Italian Restaurant, Beach Bar, and stunning 28m infinity pool.
For more information contact Nitisha on 0208 545 2619 or nitisha@slcrepresentation.co.uk