SLC Representation 
Australia
Connecting people in travel to inspire life-changing experiences
We are a leading sales, marketing and PR representation agency specialising in travel, with the fundamental aim of connecting people in travel to drive commercial goals.
Our head office is based in London, representing 27 travel brands across 4 continents including national tourism offices, regional tourism offices, DMC's, hospitality chains, hotels and attractions.
The SLC Representation Australia office brings over four decades of experience; leading sales, marketing and PR activities for outbound travel from Australia.
Shirley Dodt, Account Manager
Shirley's love of travel and adventure started at a young age, which led to her first role in the tourism industry as a Travel Agent. Over the next 3 decades, Shirley has grown her experience across all areas of the industry including wholesale, product management, and sales development for hotels, touring activities and small ship cruising across Australia, New Zealand and Asia. Shirley joined the SLC Representation team in 2022 as Account Manager based in Australia. Working with innovative tourism companies helping to create new ideas,
sharing their story, and building strong relationships is her driving passion.
Contact:
shirley@slcrepresentation.com
Travel Inspiration
"My love of travel truly started as a product manager for Greece and Turkey. I remember on my first trip to Turkey, the exact moment I was in a hot air balloon, silently rising above the fairy chimneys of Cappadocia, I knew working in the travel industry was my destiny. I have since visited Turkey at least 12 times. As my two daughters have grown into young adults,
being able to share our adventures together has been so special. Recently returning from India, this has further ignited my sense of discovery. Having visited over 60 countries and 57% of the world, I have an incredible passion for travel, meeting people and learning about
their cultures and way of life, this inspires me every day to continue my journey."
Image: Shirley in India

Rebecca George, Market Manager, Australia
Rebecca's career in tourism spans almost two decades, her most recent adventure joining the SLC team in 2020.
In 2002 Rebecca completed a Bachelor of Business in Tourism Management and International Studied at UTS in Sydney. Since then, she has worked in sales and marketing roles for a number of tourism products. More recently, she moved into representation. Like most of us, she's passionate about tourism and driven to achieve results for her clients.
Contact:
info@slcrepresentation.com
Travel Inspiration
"I caught the travel bug on my first trip overseas when I was 17, for the next ten years, I would work hard, but save harder for my next adventure. After having children, personal travel was not as frequent (flights are expensive with four children), but I've always got a trip on the horizon. I often have to pinch myself when I travel for work – we're so lucky to be able to travel to such incredible places and call it work! I couldn't imagine being in any other industry."
Image: Rebecca and her family at Park Güell in Barcelona.
Vanessa Rengger, Market Manager, Australia
With a passion for the tourism and travel industry, Vanessa joined SLC in January 2021 bringing over 20 years' experience in achieving successful outcomes across multiple industries. Known as a strategic thinker, Vanessa has highly developed communication skills, and most importantly is a natural relationship builder. Her tourism career started in Cairns, Tropical North Queensland leading her to travel south and take on a national sales role with Accor Hotels. It was Vanessa's 7.5-year tenure with the world's first fully fashion branded hotel, Palazzo Versace, Gold Coast that solidified her career. In more recent years, Vanessa has been contracting to InterContinental Hotel Group, Supporting the sales and marketing team on projects to highlight the re-opening of Hayman Island Resort. Vanessa loves to travel with her family and as soon as a safe 'travel bubble' opens, they will be back to experience a part of Asian they have not seen before.
Contact:
vanessa@slcrepresentation.com
Travel Inspiration
"Lucky for me, it was my first job in the Tourism Industry that gave me the opportunity to experience other countries and cultures which developed my love for travel. I became hungry to explore parts of the world I had not seen before and found a deep love and connection for Asia, in particular Vietnam. My first visit was in 2005, my honeymoon, and my husband and I spent six fabulous weeks travelling around Vietnam, vowing one day we would bring our children back to experience this alluring South East Asian country. We fulfilled our promise in 2014!"
Image: Vanessa & Family – 2014 Ho An, Vietnam

Aarunya Nature Resort & Spa
Aarunya,
meaning first rays of the sun in the ancient language of Sanskrit, is an international award-winning collection of luxury private villas set high on a mountaintop surrounded by spice and tea gardens, overlooking the UNESCO Natural World Heritage-listed Knuckles Mountain Range. Experience memorable sunrises, truly spectacular dining experiences, and exotic therapeutic rituals while at Aarunya.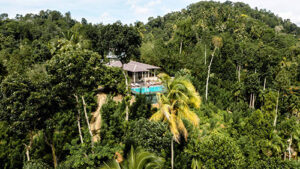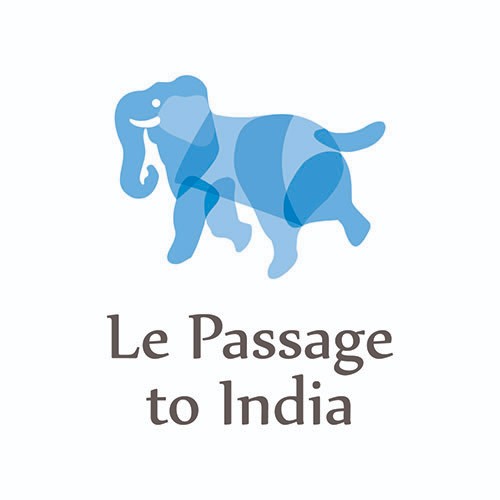 Le Passage to India
Le Passage to India
is India's premier Destination Management Company that specialises in every aspect of travel. The Company has an elaborate network of owned offices across India and strategic alliances in Nepal, Bhutan, Sri Lanka, and the Maldives.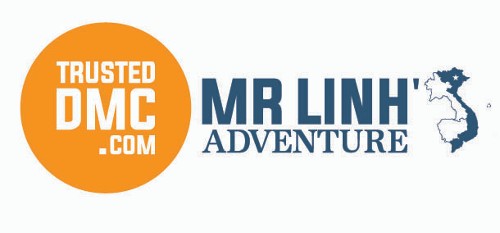 Mr Linh's Adventures
Specialising in bringing unique experiences to adventure-seeking travellers,
Mr Linh's Adventures
share their love of Vietnam by exploring cave systems, primitive forests, cycling and hiking through remote villages in Vietnam's frontier region.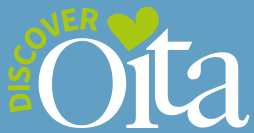 Discover Oita
Nestled into the western end of the Seto Inland Sea on Kyushu, Oita is a delightful conglomeration of many of the best qualities of Japan; a feast for all the senses, but a gem of a place that is still little explored even by the Japanese themselves.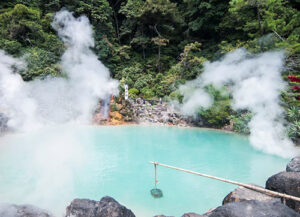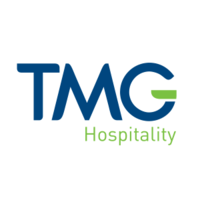 TMG Hospitality
A leader in the travel and hospitality industry throughout Asia, 
TMG Hospitality
portfolio includes eleven hotels & resorts operating under four brands, as well as a number of cruising, rail and air operations across key South East Asian destinations.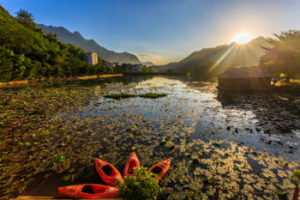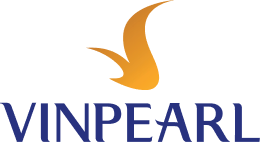 Vinpearl
International Standard – Authentic Vietnam
Vinpearl is the brand that owns Vietnam's largest international five-star hotel & resort chain. Honoured throughout the world, the brand has locations in some of the most beautiful destinations in Vietnam. After 15 years of operational experience, it now owns 43 facilities and 17,000 rooms and villas nationwide.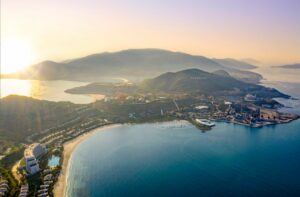 For news and updates sign up for the SLC Australia newsletter.
To find out more about how we can assist you achieve your tourism goals from the Australian market, get in touch.
Rebecca George, Market Manager Australia
Australia AU/NZ Clients:
Oita Prefecture – Japan