CASE STUDY:
The Virtual  Reality  Campaign for 

Tourism Western Australia 

that brought sunshine to

London commuters
SLC, on behalf of Tourism Western Australia, surprised London commuters by bringing them some virtual fun and sunshine on their way to work. This ground-breaking PR stunt successfully promoted all the extraordinary experiences that WA has to offer as well as the first ever non-stop flight connecting Europe and Australia, from London to Perth.
Goals
Raise awareness of key destinations and experiences in Western Australia
Build destination interest ahead of launch of first-ever non-stop flights from the UK to Australia
Generate high volume of positive destination coverage over short period of time
Convert engagement into sales
Approach
Transport London commuters to Sunny Western Australia through VR technology after the coldest March on record.
Focus on extraordinary experiences only available in Western Australia
Capture the unforgettable commuter experience to generate media coverage
Extend campaign reach through online and in-store promotions with key partner
Results
194 articles generated
Print and broadcast coverage in UK and Australia
$320K + AVE in UK alone
Increased flight and room nights for WA
Tourism Western Australia
Tourism Western Australia is the WA State Government statutory authority responsible for promoting Western Australia as an extraordinary holiday and event destination.
Its work includes:
• Marketing Western Australia
• Developing, attracting and promoting major sporting, arts, cultural and business events
• Supporting major projects that will draw visitors to particular destinations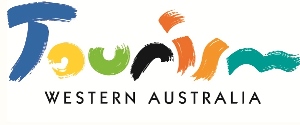 Commuters enjoying the virtual reality experience
Our challenge was to promote Western Australia as a must-visit holiday destination in a way that would not only secure national press coverage, but also catch the attention and imagination of the public.
As part of the ongoing partnership with Qantas and Tourism Western Australia, we had already secured extensive coverage of the historic non-stop flight from the London to Perth.
Ahead of the inaugural flight, we wanted to create another spike of coverage which focussed more on the destination and its extraordinary experiences to drive additional demand for this new route.
THE GOALS:

Raise awareness of the experiences and key destinations in Western Australia
Create widespread interest in the launch of the first ever non-stop flights from the UK to Australia
Generate a high volume of positive media coverage over a short period of time
Convert engagement into sales through online and in-store promotion
Targeting cold commuters
Commuting to work on a cold, winter Monday morning ranks amongst the most depressing day-to-day experiences, with many people claiming to suffer from S.A.D (seasonal affective disorder) in the long winter months.
In stark contrast, Western Australia (WA) boasts amazing weather and a wealth of beaches, islands and wildlife experiences. A world away from commuting on a grey British Monday morning.
So, we worked with Chiltern Railways to bring some WA sunshine to the commute and offered Londoners the opportunity to escape the daily grind through the power of virtual reality (VR).
An unforgettable experience
Following the UK's coldest spell in five years, we took over a train carriage en route to London and offered each commuter their very own VR experience in transit that transported them 'down under'.
The VR films focussed on extraordinary experiences only available in WA including swimming with whale sharks at the world's longest fringing reef, Ningaloo Reef and meeting adorable quokkas on Rottnest Island to surprise and delight commuters enabling them to 'travel' without leaving their seats.
Engaging media
Working with creative agency Taylor Herring we designed a PR campaign which would deliver a burst of national press coverage.
This world-first commuter experience was captured in fantastic photos and an engaging video pitched to media to generate creative and eye-catching headlines alongside the images of Western Australia and the commuters using the headsets.
In addition, we added further depth and news interest to the campaign by enlisting Dr Darrel Greenhill from Kingston University who shared his insights on the future of travel entertainment – he predicted that it won't be long before wearing VR headsets on the train will be the norm.
Converting interest into intent
To further extend the reach of the campaign and convert interest in the destination into intent we secured Travelbag, a long-haul travel specialist, to act as a call to action.
Travelbag created WA itineraries mirroring experiences showcased in the films. These were then promoted through the Travelbag website, newsletter and in-store digital posters as well as being distributed to commuters through flyers and shared with media.
The VR headsets were also taken on a tour for in-store activation to give members of the public who read about it a chance to take part as well as help drive local footfall to stores and engage customers.
Commuters enjoying the virtual reality experience
The campaign certainly delivered an unforgettable experience for some seasonally challenged British commuters and created a buzz around the potential of future onboard entertainment on UK train services.
Travelbag also reported a rise in passengers and room night bookings for Western Australia over the month.
More importantly for our client Tourism Western Australia, it successfully landed the following key messages:

The VR experience was set up by Tourism Western Australia

The launch of the first ever non-stop flights from UK to Perth

Western Australia is home to spectacular sites and tourist attractions

An embedded quote from Paul Papalia, Minister of Tourism:

 
"Visitors from the UK will be able to fly non-stop to Perth, from 25 March, with Qantas using the latest in aviation technology. To celebrate this history-making flight we wanted to give London commuters a taste of some of the extraordinary experiences waiting for them in Western Australia using state of the art VR technology. Western Australia boasts stunning landscapes, unique wildlife, flawless beaches, wonderful wine regions and endless sunshine – everything you need to brighten up a cold morning commute."
Paul Papalia, Minister of Tourism
Coverage ran in the Mail, The Sun, The Guardian and The Evening Standard as well as being picked up by popular BBC TV show, 'Have I got news for you', showing how it had permeated the cultural consciousness.
The story also made a splash in Australia, where ABC radio, Channel 7 and 9 News ran the story.
Members of the team ready to greet commuters
Do you want to stand out in a crowded market and stand up to competition on and offline? We have the experience and market knowledge to create campaigns that raise awareness, create demand and drive sales.