CASE STUDY:
Keeping Oita
front of mind in the

Australian Market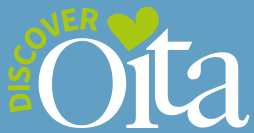 Tourism Oita wanted to drive awareness of their prefecture within Australia.
As their first foray into the market, they wanted a targeted solution to approach the key tour operators, increase destination knowledge with key sales professionals, and engage the media.
Launching just before Covid-19 closed borders, SLC had to quickly pivot our core activity and find new solutions.
With fam trips off the table, SLC executed the launch of an online training programme for front-line sellers through Travel Daily Media, as well as managing a programme of in-person and online training.
Engaging the media through IMM, media releases and 1-on-1 meetings, our media activity culminated in a media lunch in March 2021, featuring a live-stream for the Oita Team not able to travel in person.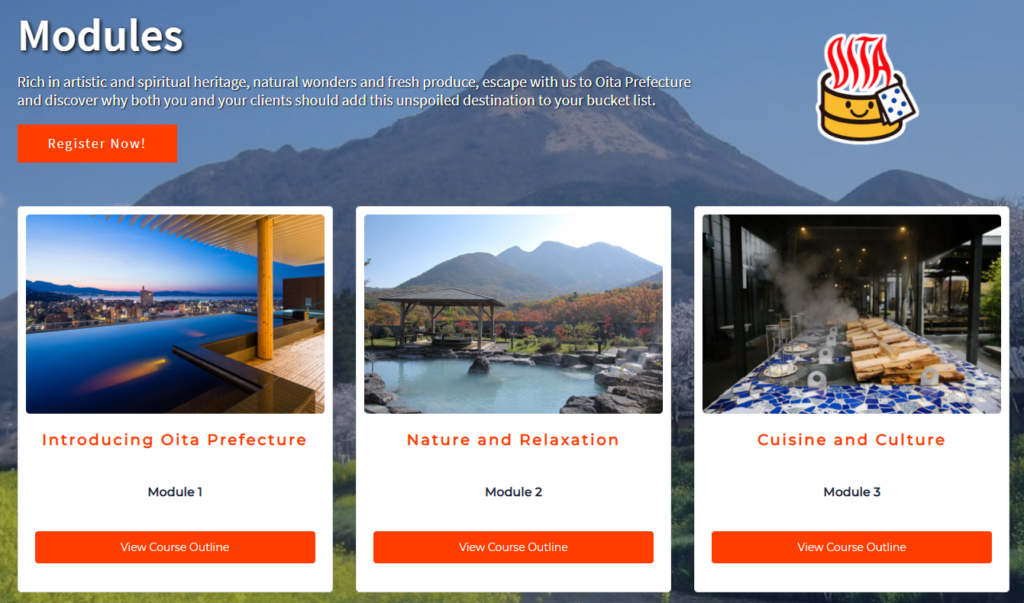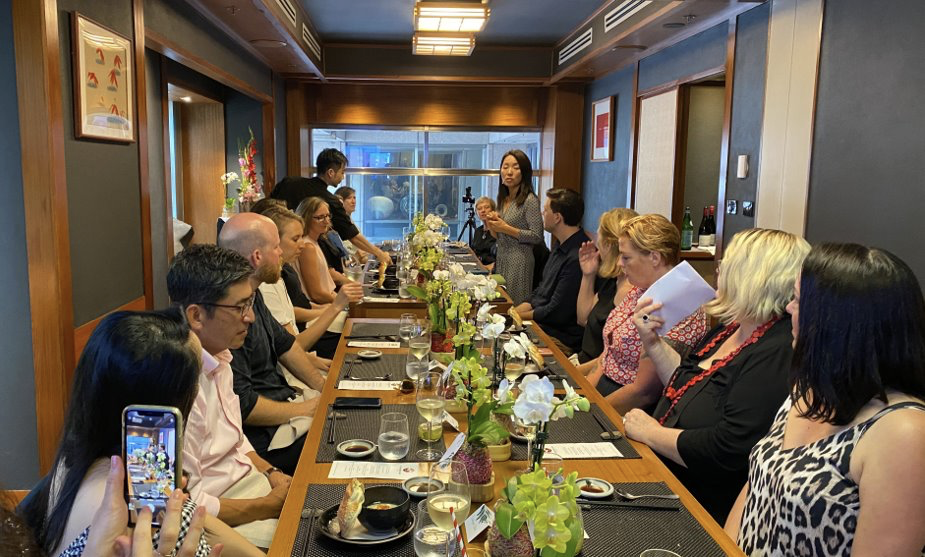 Introductions were made to over 40 tour operators and more than 270 agents were trained.
Over 10,000 impressions of the training platform during launch with a click-through rate of 3.5%, and directly reaching 1300+ agent inboxes. Training platform still live, giving longevity beyond the initial contract period.
Over 50 media titles engaged and the media lunch attended by 20, including key titles Good Food, International Traveller, TAustralia Magazine, Traveller, Travel Weekly, Karryon, OAWK, Not Quite Nigella, as well as freelancers and representatives from ANA and JNTO.
Introductions to tour operators
Impressions of the training platform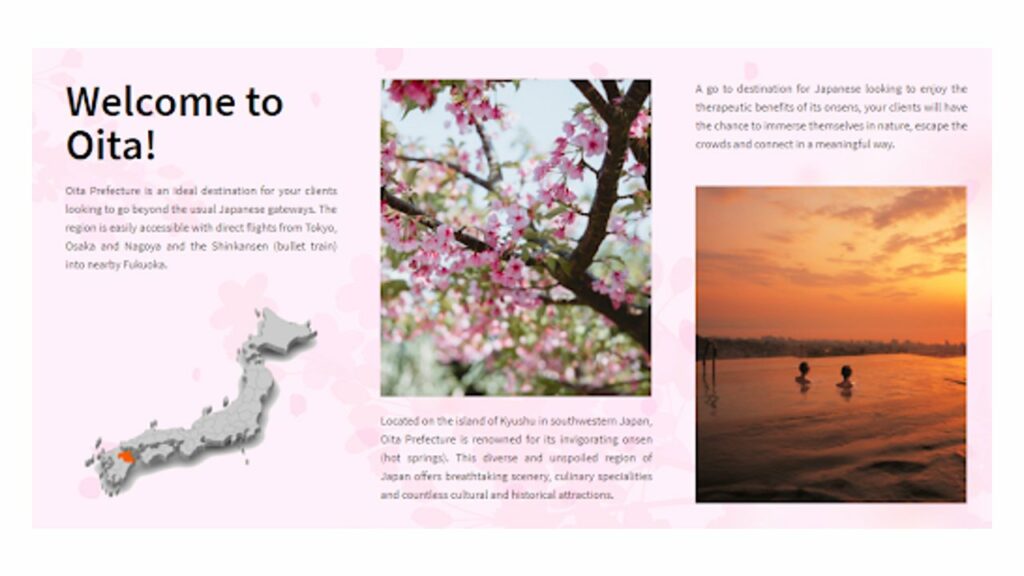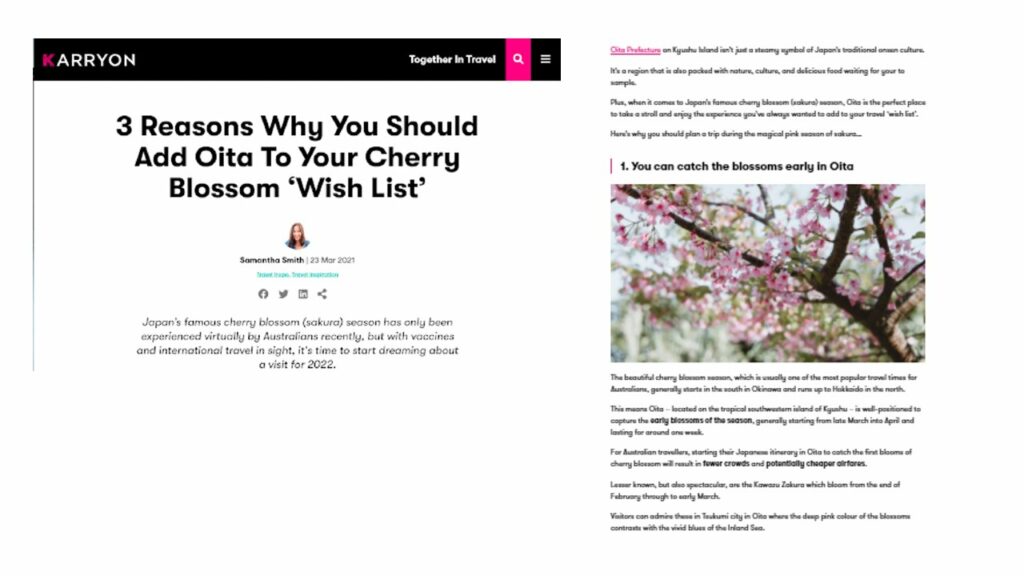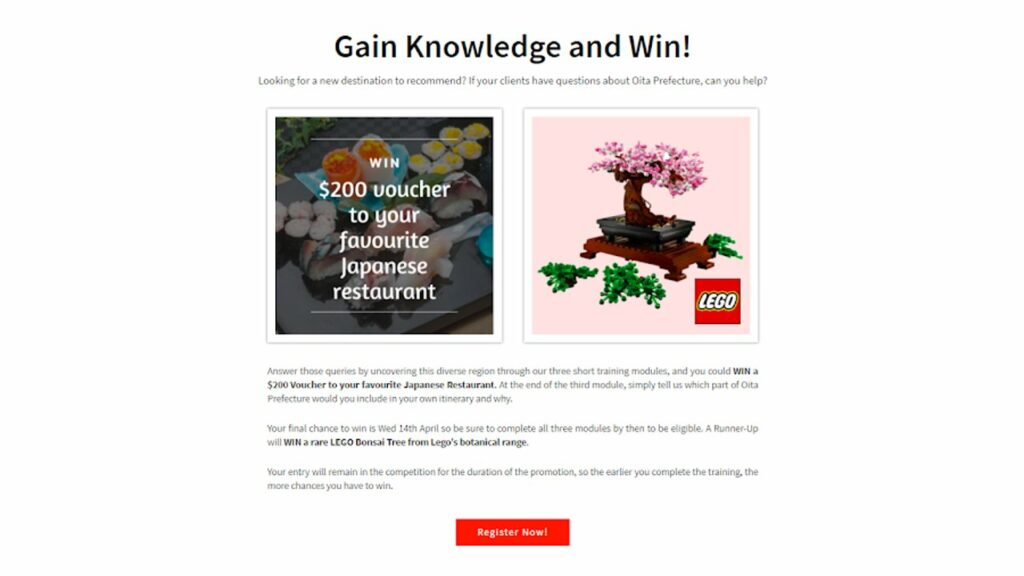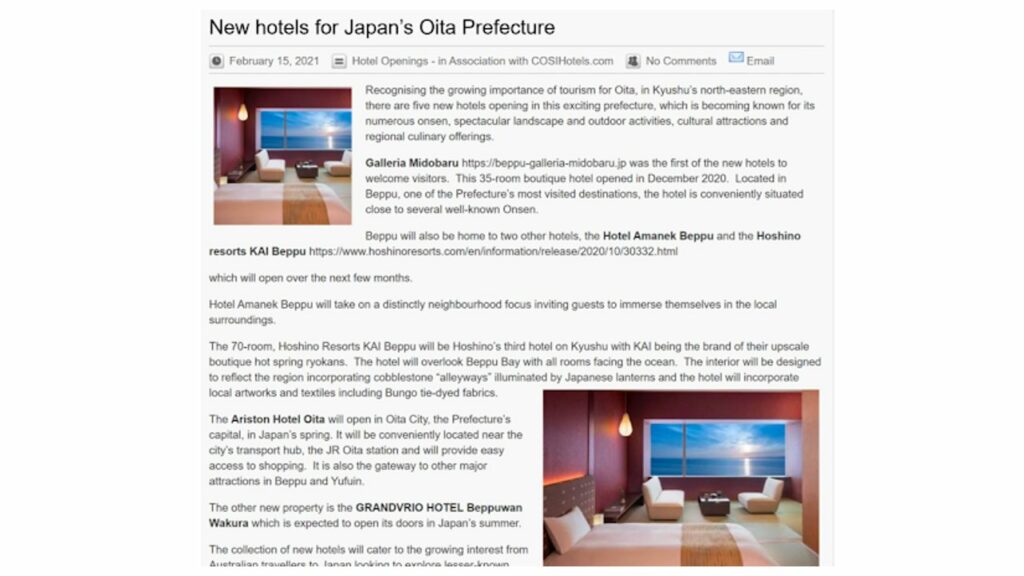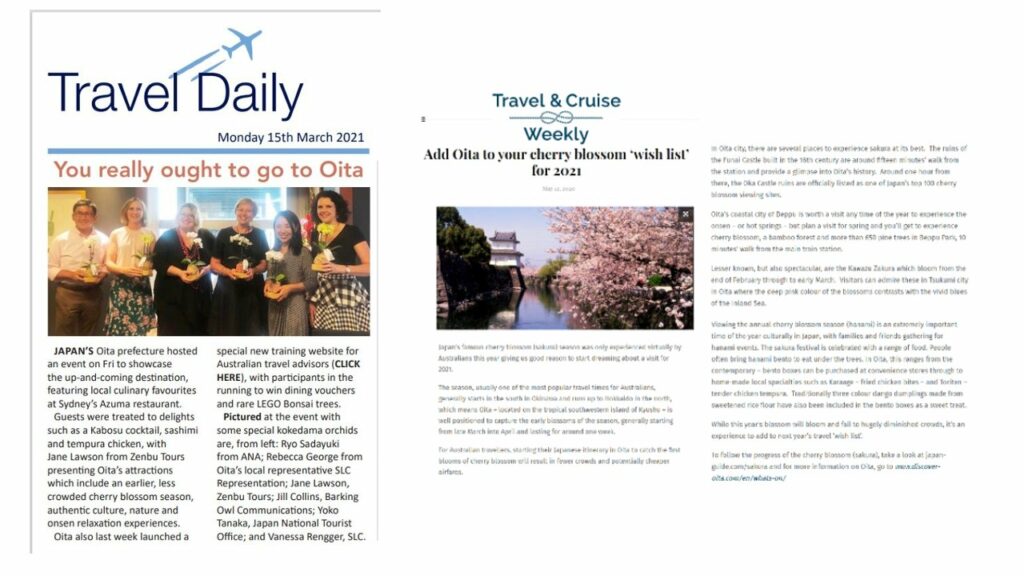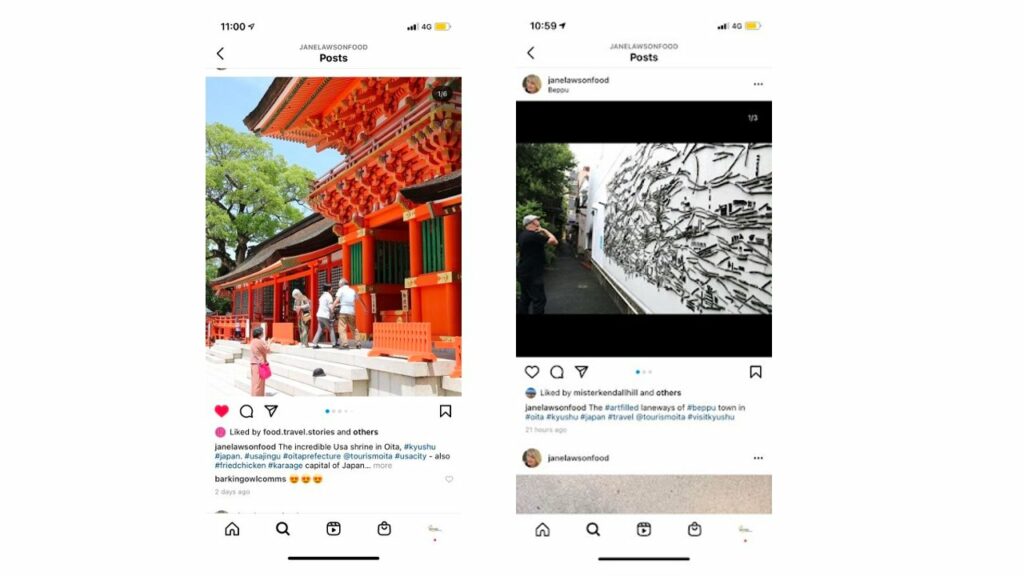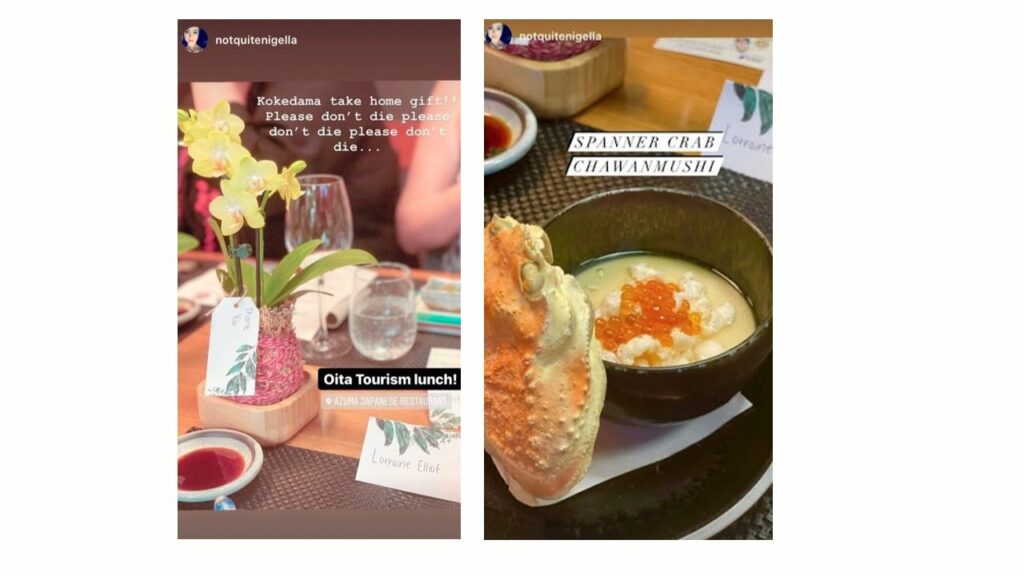 Do you want to stand out in a crowded market and stand up to competition on and offline? We have the experience and market knowledge to create campaigns that raise awareness, create demand and drive sales.