CASE STUDY:
Taking 

PATA Exchange

from strength to strength

 
The Pacific Asia Travel Association (PATA) UK & Ireland selected SLC to manage their trade and marketing events in the UK in 2015. Since our first PATA Exchange event in March 2016, we have developed and grown this flagship event to secure its reputation as the B2B networking event for the region in the travel trade calendar.
Goals
Grow and develop PATA Exchange and set the standard for B2B travel networking events in the UK
Streamline registration and appointment matching processes to better serve suppliers and buyers
Attract more buyers to PATA Exchange
Encourage growth in PATA UK and Ireland membership
Approach
Make progressive improvements to an established industry event
Implement a new software solution to improve registration and appointment scheduling
Trial new venues to find best 'home' for PATA Exchange
Results
PATA Exchange 2019 most successful to date
with over 90 buyers attending

93.7% of suppliers rated event organisation good or very good

100% of buyers rated event organisation good or very good
Pacific Asia Travel Association UK & Ireland Chapter (PATA UK & Ireland)
PATA UK & Ireland is a leading regional chapter for the global non-profit PATA organisation – a world-wide community of travel professionals working to grow tourism in the Pacific Asia region.     
Members are predominantly tourist boards, hotels, hotel groups, destination management companies (DMCs), representation companies, airlines and tour operators.   
Alongside the membership, PATA UK & Ireland runs over 15 events each year, providing a platform for tour operators and agents to connect with suppliers from the Pacific Asia region. Whilst the majority of events are aimed at educating front-line agents, PATA Exchange targets tour operator decision-makers and business owners, providing a forum for them to meet with a wide range of suppliers in the Pacific Asia region.
At SLC we have extensive experience in organising B2B networking events – most notably for Tourism Tasmania, Durban Tourism and Sri Lanka Tourism Promotion Bureau. And, following a competitive pitch process in 2015, we were delighted to be appointed as the Trade Marketing and Events Managers for PATA UK & Ireland.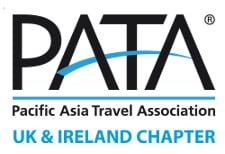 As well as being responsible for their all day-to-day administrative and financial management, one of our main objectives has been to increase PATA UK & Ireland membership by engaging the travel trade in market-leading events.
The primary aim of their annual flagship event, PATA Exchange, is to provide an outstanding B2B networking opportunity for buyers and sellers across the region.
We were due to run our first PATA Exchange in March 2016 and it was evident from feedback from the previous years' events that the existing systems for registration and appointment matching needed to be improved.
The feedback confirmed that the processes in place were time-consuming and cumbersome and resulted in some of the smaller or lesser-known suppliers struggling to fill their appointments schedule while the others were fully booked.
The challenge was to streamline the process for both buyers and sellers, making it quicker and more efficient, while also achieving a balanced appointment schedule for all suppliers – whatever their size or profile.
By doing this we could greatly improve the attendee experience and allow them to get the most out of the PATA Exchange and meet their own objectives for attending.
With exhibitor and buyer satisfaction as a priority, our first task for the 2016 event was to improve the event registration process and the appointment system.
We achieved this through extensive research of the market to find the best technological solution, and tailoring the system to PATA's specific requirements, enabling guests to be categorised by field of interest and destination for the first time, and maximising relevant matches. The system was launched in time for our first PATA Exchange in 2016.
Since then the development of PATA Exchange has been an iterative process, calling on our events, logistics and marketing expertise, to build on and improve the event year-on-year.
This included searching for a venue, in the right location, that offered good value and would comfortably cater for our numbers. We trialled two venues before finding the best 'home' for PATA Exchange at the Tower Hotel overlooking the River Thames, in the heart of London's St Katherines Dock.
Most importantly we have been able to improve on attendance and build an engaged audience for the event from our extensive database of contacts and PATA Exchange held in March 2019 was their most successful to date.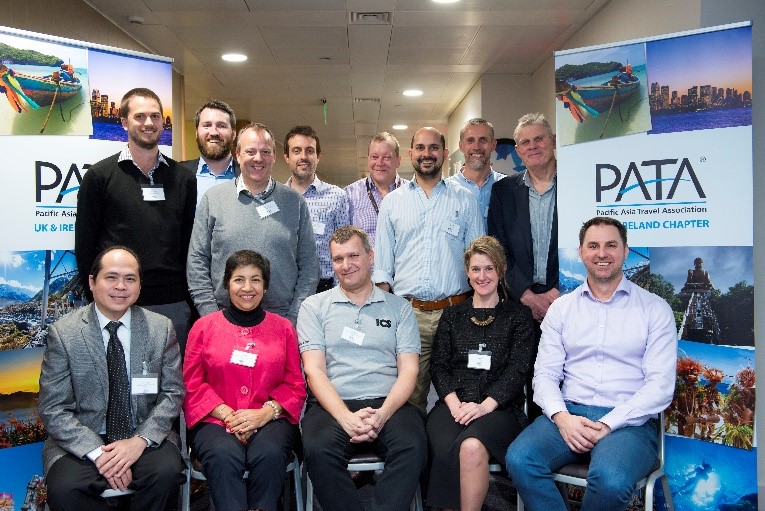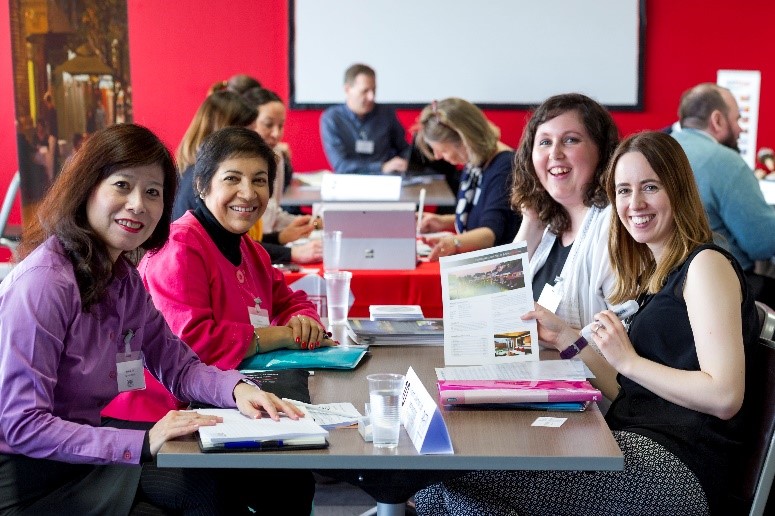 The reputation of the PATA Exchange as the B2B networking event for the Pacific Asia region has grown to such an extent that both the 2018 and 2019 events were oversubscribed with suppliers. Exhibitor places for the March 2019 event had sold out by July 2018.  
The event also saw an increase in buyer attendance ensuring increased distribution of products from the region with tour operators and OTAs which, in turn, is driving sales. 
Suppliers rated overall organisation of PATA Exchange 2019 as good or very good
Buyers rated overall organisation of PATA Exchange 2019 as good or very good
Suppliers rated the appointment system as at PATA Exchange 2019 as good or very good
Suppliers rated the registration system as at PATA Exchange 2019 as good or very good
Suppliers said they considered PATA Exchange a valuable use of their time
"The events team were great"
"Great way for my client to meet lots of UK buyers in one day"
"Well matched, pre-booked appointments – excellent use of time"
"Good quality sellers and a well organised day"
"The venue was excellent as was the variety of suppliers"
"Quantity and variety of sellers – it's a great show!"
Representation is the core of what we do at SLC. If you want to sustain brand awareness in the UK trade and drive sales through education and partnerships…