CASE STUDY:
Youth campaign with

MTV & STA 

for


Tourism

Western Australia 

On behalf of Tourism Western Australia, SLC initiated and managed a digital marketing and retail campaign in partnership with MTV and STA which achieved a significant increase in engagement and bookings within the 18-30 market, reversing a downward trend.
Goals
Raise awareness of the experiences available in Western Australia (WA)
Demonstrate the benefits of travelling on a Working Holiday Visa to WA
Promote working holiday visas to encourage longer-term travel in the state of WA
Increase market share and bookings to Western Australia
Approach
Put social media at the heart of the campaign to engage the youth audience
Create fast-paced relatable content aimed at the 18- 26 market
Extend campaign by refining content for ads
Retarget audience groups with more engaging content
Results
2.5m + views of video content
7m + post reach
200K+ clicks through to the campaign hub at statravel.co.uk
Increase of 8% engagement rate
Audience pool of 1.5 million engaged users to re-target
Bookings up 7% in March, 26% in April and flights by 11% in May
Tourism Western Australia
Tourism Western Australia is the WA State Government statutory authority responsible for promoting Western Australia as an extraordinary holiday and event destination.
Their work includes:
• Marketing Western Australia
• Developing, attracting and promoting major sporting, arts, cultural and business events
• Supporting major projects that will draw visitors to particular destinations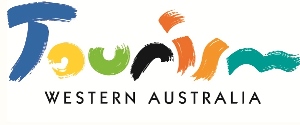 Skydiving over Rottnest Island, Western Australia
Reversing a downward trend
Youth travellers represent a valuable market for Australian tourism. They account for 25% of visitors while bringing in 46% of visitor spend.
The challenge facing Tourism Western Australia was to engage this market.
Arrival figures in 2017 showed Western Australia falling behind the nation with this important audience with market share dropping to 12.8%.
The target market
Aged 18-30 who are:
Interested in long-haul, long term, adventure holidays
Excited to discover new experiences and landscapes
Curious about Working Holiday Visas
Keen to plan tours, activities and day trips
Attracted by the Australian lifestyle
Goals:
Raise awareness of the experiences and landscapes available in Western Australia
Demonstrate the benefits of travelling on a Working Holiday Visa
Promote working holiday visas to encourage longer-term travel periods
Increase bookings to Western Australia from the target audience
Here's how we reversed the decline in youth visitors to Western Australia and increased bookings by 26% in 2 months.
The partners
To halt the decline and win a bigger share of the youth market for Western Australia, SLC Representation approached MTV and STA.
As a youth brand, with a huge and engaged social following of over 4.2 million, MTV is an expert in the youth audience and what makes them tick (and click).
STA Travel is the market leader in student, youth and adventure travel, and key to converting the newly-engaged youth audience.
The campaign
With over 75% of 18 to 26-year-olds routinely sharing their travel experiences across social media, we made this the core of our strategy.
The campaign focused on the use of engaging digital content, as well as retail promotion to drive bookings.
To be effective, this strategy had to stand apart from similar media online and in stores. This we achieved through the partnership with MTV, the promotion of deals and opportunities, the targeting of the campaign and other successful strategies.
The creative content
We chose three individuals who mirrored our target audience and put them at the heart of a social-first month-long campaign featuring video content which packed a huge range of experiences into bite-sized chunks.
These vlogs included thumb-stopping images of WA landscapes, wildlife and seductive shots of beach lifestyle, to put the destination on the map for this audience in seven first-person vlogs.
The fast-paced content aimed to hook the attention of 18 to 26-year-olds but also included relatable elements from cooking dinner to snapshots of real jobs to address common barriers, such as a lack of information on what work is available and worries about the cost of living.
To extend the campaign, the content was also cut into image and video-based ads and re-targeted to audience groups who had seen the vlogs. This provided them with more of what they liked while constantly refining the creative to ensure the copy and call to action maximised engagement.
Shark Bay, Western Australia
Tourism Western Australia and its partners were impressed by the results, from audience engagement and reach, through to the ultimate measure: bookings.
Not only did bookings increase significantly for Western Australia, but they also outperformed the Australia market by some distance. Here are some of the key results.
Over target on video views
The video content attracted 2,637,222 cross-platform views.
This outstripped the campaign target by 55% clearly demonstrating just how engaging the content was.
Post reach hit 7,384,604 across the whole campaign.
And an 8% engagement rate was achieved with comments like 'let's drop everything and go' and 'I've stopped what I'm doing and booking us a ticket'.
The video content had eyeballs glued for a total of 738,910 minutes.
That's 1.4 years of attention.
The campaign pushed 201,909 clicks through to the campaign hub on STA's Travel website.
This represented an over-delivery of 400%
STA reported the following increases in bookings and flights to WA, significantly out-performing Australia as a whole over the campaign period:
Increase in WA bookings in March
Increase in WA bookings in April
Increase in flights booked in May
Diving in Western Australia
Do you want to stand out in a crowded market and stand up to competition on and offline? We have the experience and market knowledge to create campaigns that raise awareness, create demand and drive sales.