CASE STUDY:
HOW

Visit Santa Cruz County

Increased awareness in the UK trAVEL market

 
With many better known regional competitors vying for the lucrative inbound UK market, Visit Santa Cruz County selected SLC as their new representation in the UK travel trade to boost awareness and room nights.
Goals
Raise awareness of Santa Cruz as a year-round destination
Increase tourist activity and compete with better known regional competitors
Boost room night stays in the area
Approach
Increase distribution within the UK travel trade
Pitching to product managers and decision-makers
Training front-line agents
Organising in-market visit plus various networking events
Results
Increased distribution in the UK market
Improved engagement
An upturn in room night sales in Santa Cruz County
Visit Santa Cruz County
Santa Cruz County is located in the popular tourism state of California, 70 miles south of San Francisco, 35 miles north of Monterey, and is unabashedly left of centre. There you'll find great surf, sandy beaches, redwood-covered mountains, laid-back towns, organic farms, and a burgeoning beer and wine scene.
Visit Santa Cruz County (VSCC) is a private, non-profit corporation, serving as the official visitor marketing entity for Santa Cruz County.
Visit Santa Cruz County works to enhance tourism, the visitor experience, and the area's economy by positioning and promoting Santa Cruz County as a year-round visitor, conference and film destination.

Natural Bridges State Beach, Santa Cruz
The challenge for VSCC was to increase knowledge and awareness of all the area has to offer and increase tourism from the UK

 

in Santa Cruz.
Santa Cruz is located in California, a popular tourist destination and home state of the much larger and more famous city of San Francisco.
This proximity to San Francisco meant that very few tourists were visiting Santa Cruz while on self-drive holidays and tours of the West Coast. Self -drive holidays often involve three or more hours driving a day and as Santa Cruz is only an hour and a half away, it rarely featured in touring itineraries.
There are many other regional competitors all vying for market share from the lucrative inbound UK market, so it was important to ensure a level of proactivity with the UK travel trade.
With this challenge in mind, VSCC was looking for new representation in the UK and SLC was selected from a number of agencies who pitched for the account.
Laura Manriquez
Director of Sales & Marketing
Visit Santa Cruz County
"There was no comparison to the amount of detail and accuracy of SLC's proposal."
The objective was to increase knowledge of the area and boost tourism activity in Santa Cruz, specifically through increased distribution within the UK travel trade and an increase in bed nights within the region.
Our strategy was based on previous experience working with other regional tourism boards, combined with an assessment of Santa Cruz and its competitors.
The Hook
We needed a 'hook'  to grab the attention of the travel trade. Fortunately, we were appointed shortly before California's Official Surf Day, and as Santa Cruz is known as 'Surf City, USA' we were able to kick off our working relationship by delivering branded cupcakes to celebrate California Surf Day to key agents.
The timing
Word Travel Market 2018 was also conveniently timed that year for SLC to run the first in-market visit with VSCC's Laura Manriquez to coincide with Thanksgiving. We arranged a special event to host Product Managers from key operators at  Luytens Grill at The Ned in the City, London to further cement their relationship with VSCC.
Identified opportunities
We presented product led solutions to the UK travel trade via training and a number of events including:

Pitching to product managers and decision-makers
Training front-line agents including a Santa Cruz take-over event at Flight Centre head office

Planning an in-market visit

Hosting a Thanksgiving dinner with key product partners
Participating in a Visit California training event and
Networking with key contacts through our partnership with Visit USA

.
In the 10 months since signing in September 2018, SLC has delivered on VSCC's objectives and expected outcomes from the UK market.
Results:

A heightened level of attention and increased awareness of Santa Cruz as a destination

The addition of Santa Cruz to a number of itineraries

An increased presence in the UK market

An increase room nights booked in the Santa Cruz area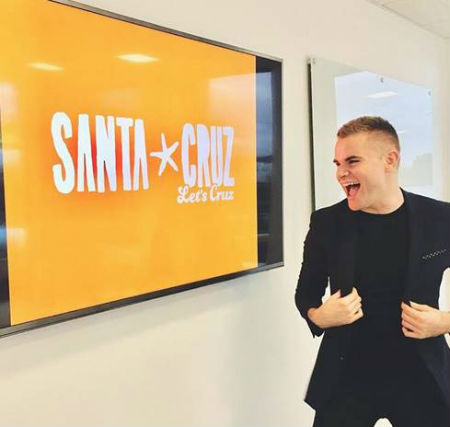 "Satisfaction is in the results provided. That's what it's about in the end. We're moving at such a rapid pace, and our presence has been increased tremendously along with the addition of Santa Cruz to many itineraries, campaigns, and general knowledge. Moving forward with SLC's representation has been a fantastic experience and I would definitely recommend them to other destinations here in the USA. Although always scary to be the first and take the risk, I am beyond pleased that we did."
Laura Manriquez, Director of Sales & Marketing, Visit Santa Cruz County
Capitola Village, Santa Cruz
If you're looking for trade representation for your travel brand and you want adaptability, transparency, professionalism, passion for destination, and an agency that thinks outside the box…