CASE STUDY:
Foodtripping to

The Philippines

With borders remaining closed in late 2021, The Philippines Department of Tourism wanted to create some excitement about The Philippines while travellers couldn't visit in person.
With food indexing highly with British travellers as a motivation for destination choice, the brief was to create a buzz and awareness of some of the Philippines most aspirational dishes without leaving home.
The UK is spoilt for choice when it comes to high quality Filipino restaurants. From traditional dishes to contemporary fusions, SLC showcased the best of the Philippines through its array of flavours.
With tight timelines and a modest budget, SLC moved quickly to hand-pick social content creators who could extend the reach of the campaign through their following, engagement and content style.
Influencers were paired to one of four different restaurants over a month of activity, committing to a set number of posts and videos whilst onsite.
In addition to posting across their own channels, each influencer was required to provide rights-free video and image content for The Philippines to use both during the campaign and in the future, maximising the output for the spend.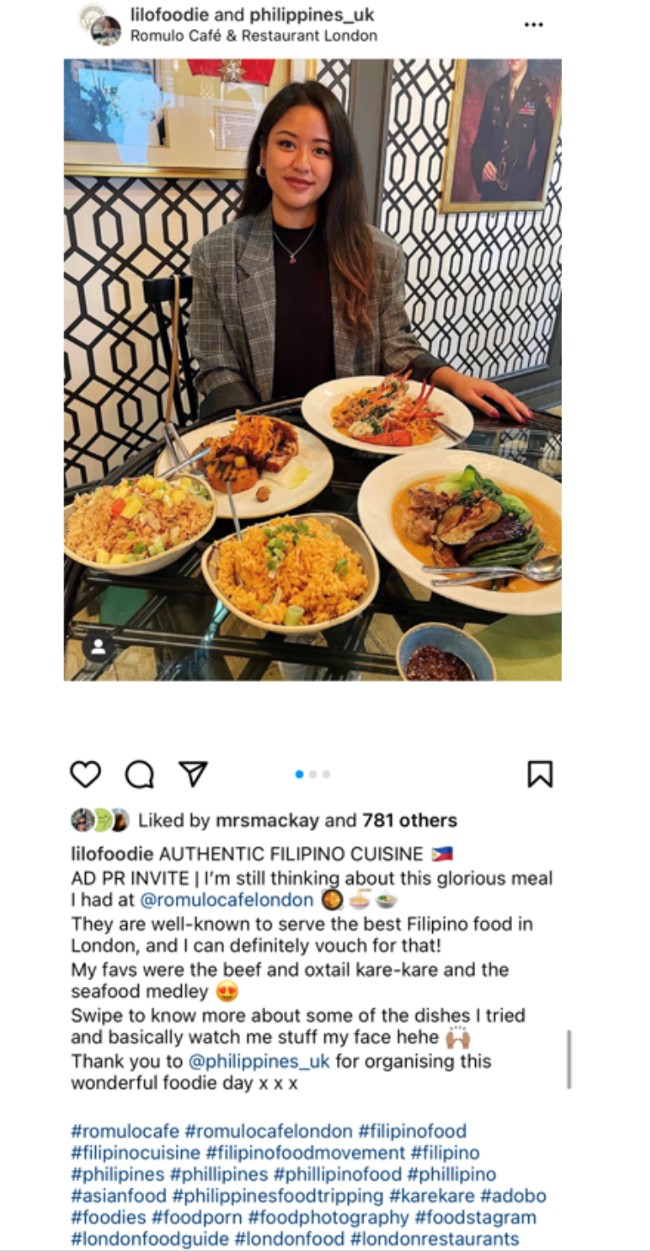 The campaign reached over 24,500 accounts, with over 3500 content interactions and 2,100 instagram story views.
The number of accounts reached during the month of the campaign was up 1058% month on month.
The number of accounts engaged during the month of the campaign was up 730% month on month.
Followers increased by 1.2%.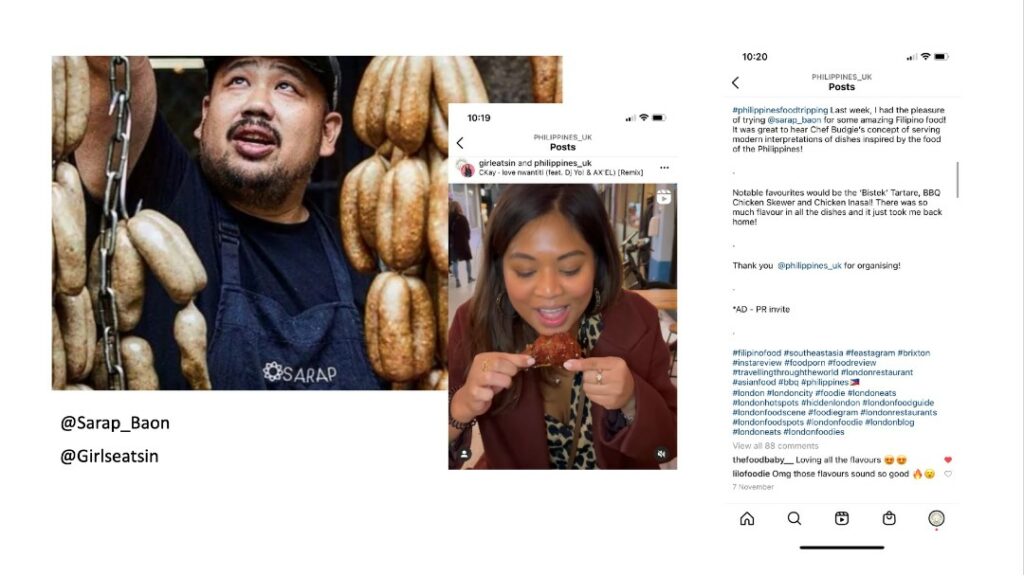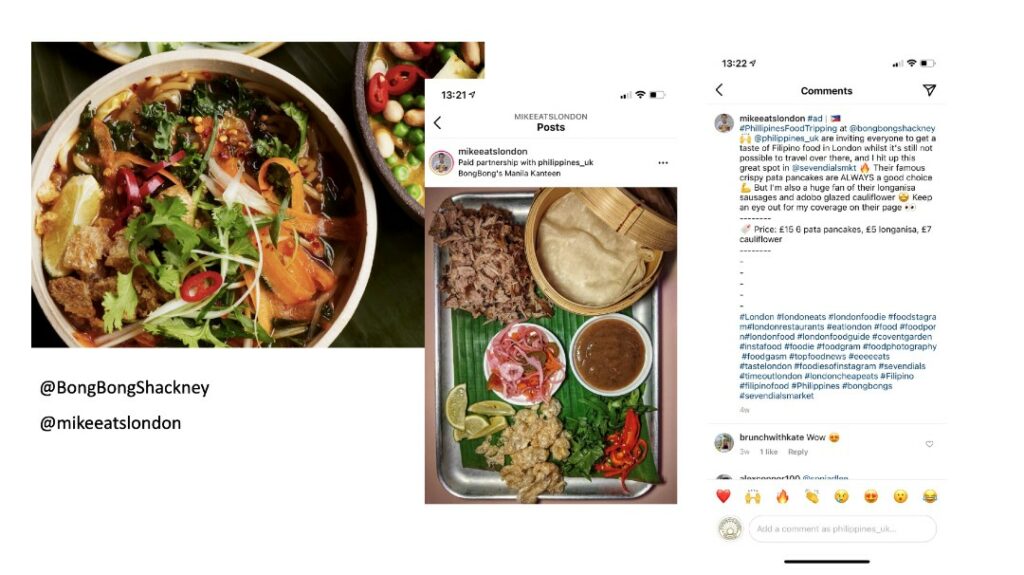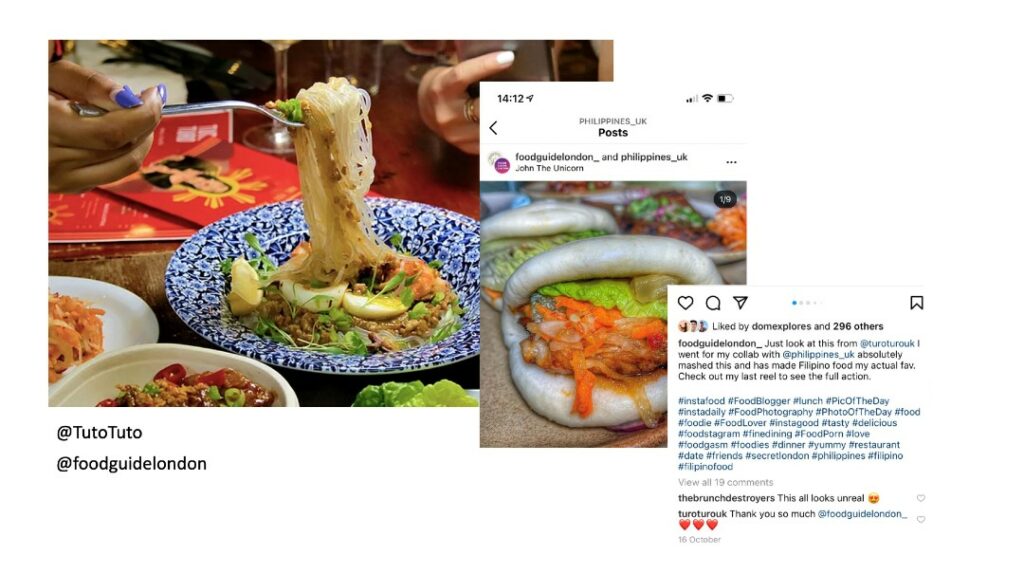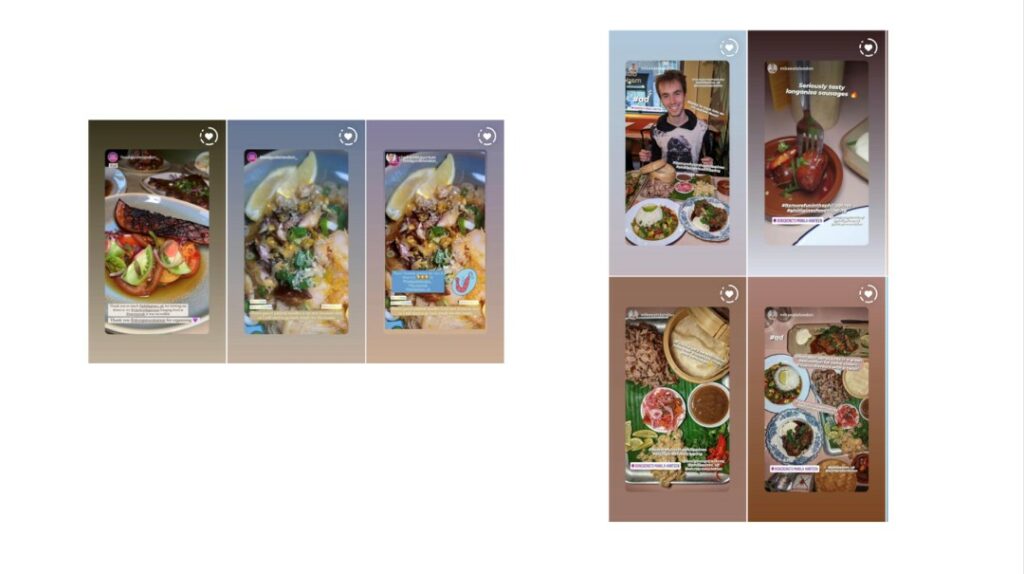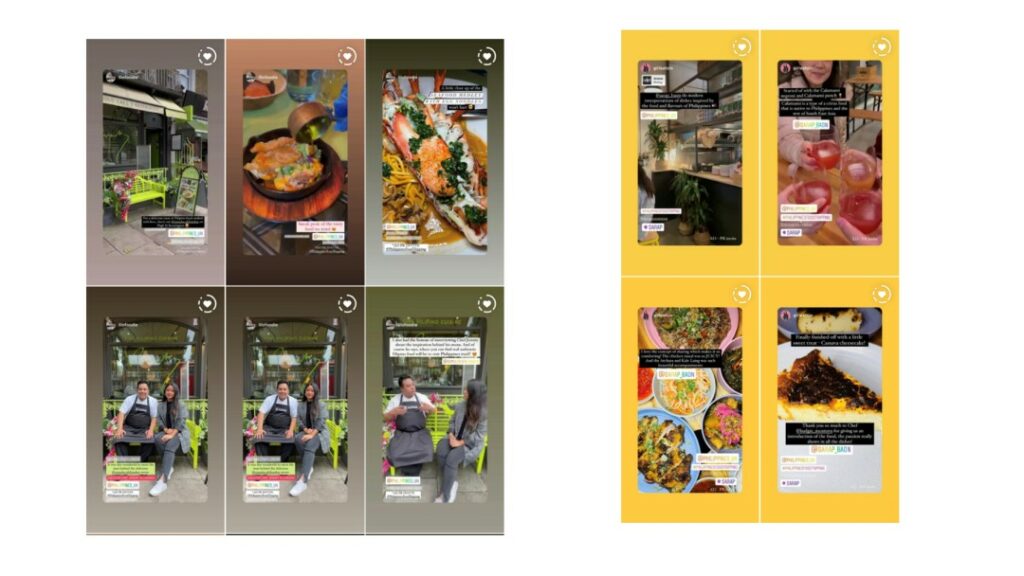 Do you want to stand out in a crowded market and stand up to competition on and offline? We have the experience and market knowledge to create campaigns that raise awareness, create demand and drive sales.