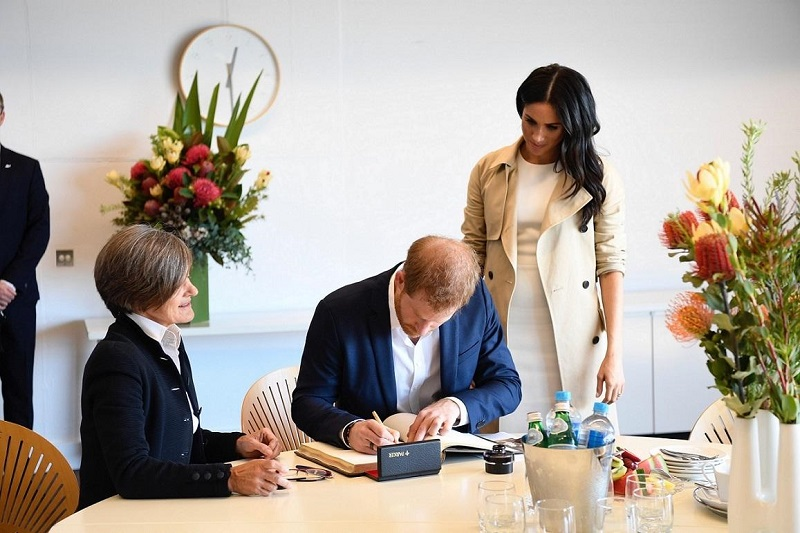 Tuesday's Royal visit sent many hearts aflutter, as thousands of visitors flocked to the Sydney Opera House to catch a glimpse of the Duke and Duchess of Sussex.
The Royal couple arrived via the Man O'War steps after visiting Taronga Zoo earlier in the day. They observed a private rehearsal of the Bangarra Dance Theatre in the Main Rehearsal Room before meeting with CEO Louise Herron in our Boardroom to sign the Distinguished Visitors Book (pictured below), continuing the tradition set by Harry's grandmother, Queen Elizabeth II who was the first to sign the Book when she opened the Opera House 45 years ago.
Photography courtesy of Penny Bradfield.