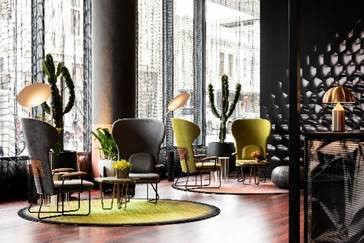 Perth is currently experiencing a 'room-boom' making it the cheapest city in Australia for hotel rooms this winter.
Since 2012, 26 new or redeveloped hotels have opened, adding 3032 new rooms, with 12 more committed to or under construction to add an additional 2,621 rooms. The opening of five-star QT Perth (1st August) marks the latest hotel opening in Western Australia's fast changing capital.
The launch of the new hotel follows the opening of the Westin Perth in April and the announcement of a major boost to accommodation offerings on Rottnest Island, with major refurbishments and a new luxury glamping site, Pinky's, due to open early next year.