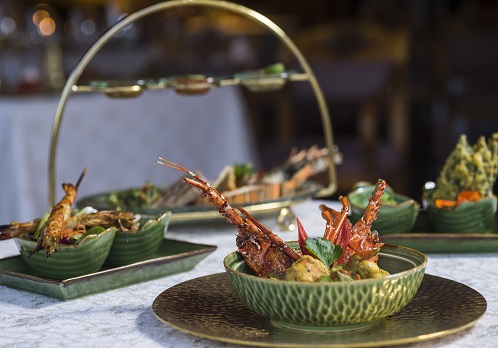 Nusa Dua Beach Hotel & Spa, Bali is participating in the NOW Bali Best Restaurant, Bar and Cafe Awards 2018.The Tamarind Mediterranean Brasserie is nominated for Best Mediterranean Restaurant Award and Raja's Balinese Restaurant has been nominated for Best Balinese Restaurant Award.
How To Vote:
1. Click this link: best.nowbali.co.id
2. You will find the button 'Voter Log In' on the top right hand corner
3. Click LOG IN to vote
4. Click SIGN UP
5. Fill in the form
6. Check your emails and confirm your account
7. Log into the website
8. Choose catergory restaurants*
9. Click Vote!
*Tamarind Mediterranean Brasserie – Best Mediterranean Restaurant Award
*Raja's Balinese Restaurant – Best Balinese Restaurant Award