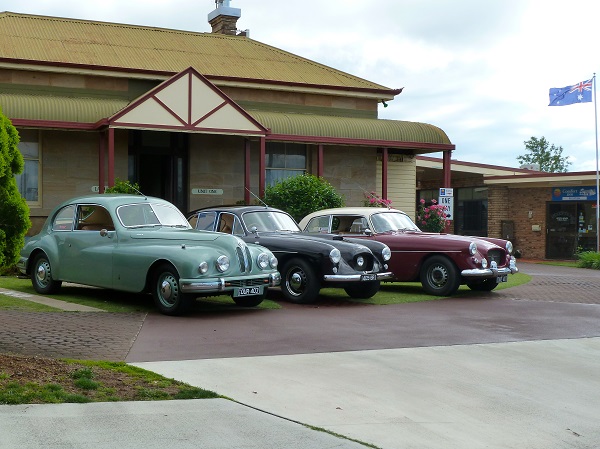 The Bristol Car Club of Australia is holding its Biennial Rally in Noosa this year. Seven couples from the UK are attending, shipping their rare cars to tour in Australia and join the weeklong rally.
Bristol cars were made by the Bristol Aeroplane Company after the Second World War keeping their craftsmen in employment. They all have hand beaten, beautifully curved and streamlined Aluminium bodies. Being hand made, only small numbers of each model were made, meaning they are rare and sought after.
Joining the Rally from the UK are two 1953 403 models and 4 highly sought after convertible 1955 405 Convertibles, along with a more modern 603 from 1976.
The cars along with another 32 from Australia will be on display at the famous Noosa Woods on the first morning, 29th April. Touring drives in the Noosa hinterland will occupy three of the following days.
A highlight, especially for the UK visitors, will be a day trip by four wheel drive buses to Fraser Island, the world's largest sand island. The Duke and Duchess of Sussex visited the island earlier this year to experience its unique environment and stunning scenery.