As part of our continued commitment to enhancing our property and service, Millennium Resort Mussanah is currently undergoing renovation in the beachfront area.
We are very proud of this project, as it gives us the opportunity to upgrade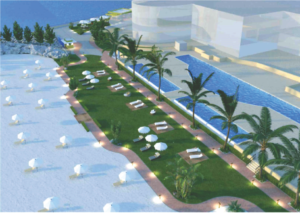 our beachfront area, and provide a fantastic leisure experience to our guests.
During the project, all the resort pools will be opened as usual with very little disruption from the construction on the beach.
We will offer an additional 1000 sq. m. area of green grass and 10 cabanas for guests to relax, soak up some Vitamin D and let their mind wander in a picturesque aquatic oasis